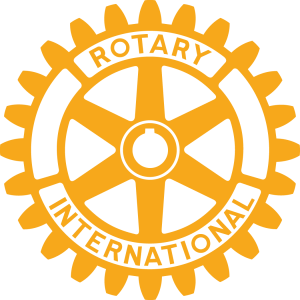 As a member of Rotary International, the Rotary Club of Sampaguita Grace Park supports and follows the same motto and mission statement
"Service Above Self"
The mission of Rotary International is to provide service to others, promote integrity, and advance world understanding, goodwill, and peace through its fellowship of business, professional, and community leaders.
Brief History
A man's world. That was the world of Rotary, until the birth of Rotary Club of Sampaguita Grace Park.
In its conception stage, sponsor club, RC Grace Park, invited Lina Aurelio to their weekly club meetings held at Chow Gardens in Quezon city. It took just a month of religious attendance that then Club President Eddie Silverio, requested Lina Aurelio to organize a new club on March of 1989.
Just a month prior to this, on Feb of 1989,  the Council of Legislation held in Singapore, approved the acceptance of women in Rotary effective July 1, 1989.
After a smooth recruit of 27 female friends, then District Governor Rufino "Ruf" Luna, special representative PP Diosdado Mendoza and District Gov Extension Aid PP Herbert Arcolola processed needed requirements that led to the chartering of RC Sampaguita Grace Park on July 13, 1989. Charter President Lina Aurelio, with its officers & members were inducted to office  on September 10, 1989.
History credits the club as the First Rotary Club with women in the Rotary world, which was then followed by several rotary clubs in Asia, Pacific,  U.S.A. and Canada.
Year after year, the club prides in all its works and all its members. Its 25 club Presidents, led by CP Lina Aurelio have significantly contributed to the success of its goals, at the Rotary international, district and club levels. These levels, were likewise matched with numerous awards & citations among them, notably, and regularly - RI Presidential Citation w Distinction, among top TRF contributors, Outstanding club w Distinction, Outstanding Presidents w Distinction, and two Significant Achievement Awards. The club boasts of 5 matching grants almost yearly, from its International Rotary partners and several WCS/ProjectLink/Rotary Ideas, funding varied projects.
March

2023

Mon
Tue
Wed
Thu
Fri
Sat
Sun
Paul Harris
Carolina R. Yu
MDL1/B
Grace Acebedo
PHF+1
Paola Maria Felise Acebedo
PHF+2
Marcelina A. Aurelio
MDL2/B/PHS
Letty Cheung
PHF
Carminia R. Conde
PHF
Maria Leonora A. Isleta
PHF+2
Lorna P. Kapunan
PHF+6/B
Gianna R. Montenegro
PHF+1
Maritess D. Rivera
PHF
Maria Lourdes G. Sotto
PHF+7
Presidential Awards and Achievements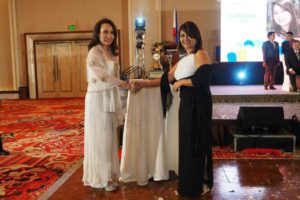 2017 President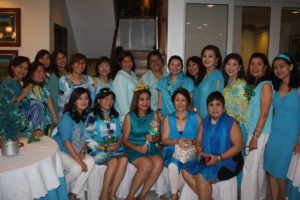 2016 President

2015 - 2016 Turn Over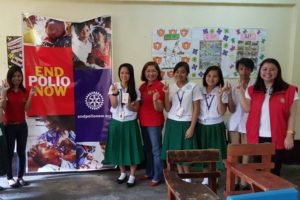 2015 President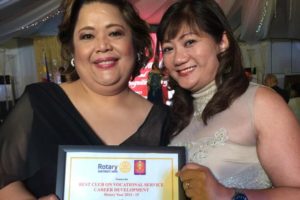 Best Club on Vocational Service Career Development 2014-2015

2014 - 2015 Turn Over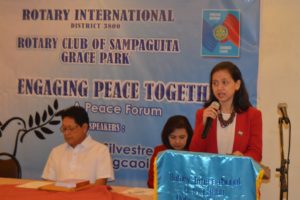 "Engaging Peace Together" Peace Forum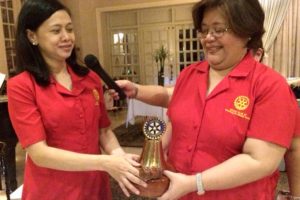 2013 - 2014 Turn Over